The UWI pays tribute to former Lead Trustee of its British Foundation, Susan Belgrave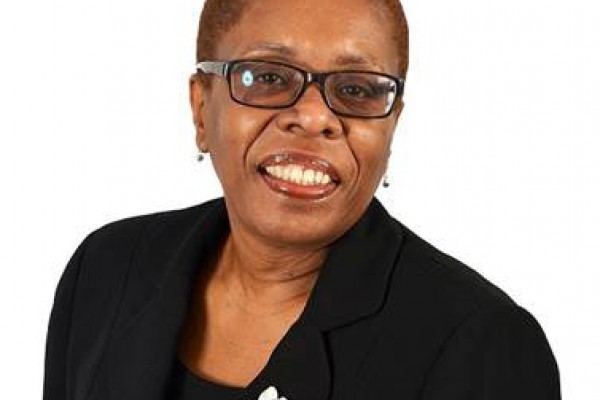 Ms Susan L. Belgrave was a remarkable lady; a UWI alumna, esteemed Employment Barrister and Lead Trustee of the British Foundation for The University of the West Indies (BFUWI).
Since her appointment as a BFUWI Trustee in 2011, she enriched the charity foundation's visibility and effectiveness through her dedicated and invaluable service. She worked tirelessly in the United Kingdom on behalf of The UWI, undertaking a mission to provide a link between the Caribbean diaspora in the UK and the West Indies. She was well known for often making personal sacrifices to ensure service excellence, which earned her the admiration of her colleagues as well as current Vice-Chancellor, Professor Sir Hilary Beckles.
In his personal tribute, Vice-Chancellor, Professor Sir Hilary Beckles said, "Susan was a soldier in the battle to sustain Caribbean commitment to development and achievement. Not only as a colleague, but as my cousin, I could not have been more proud of the good causes to which she dedicated her love and life."
A career switch in her earlier years, led Susan to study law at The UWI Cave Hill Campus. She was called to the Bar of England and Wales in July 1989 and enjoyed a legal career for more than 30 years, specialising in employment and discrimination law. Susan was described as a leading practitioner in her field by The Legal 500, a research, ranking and publishing firm based in the U.K., and was involved in some of the most significant discrimination cases over the years. Despite successive governments recalibrating employment law, either in favour of employees or employers, Susan's objective was always to assist her clients and to make their litigation experience easier and more successful.
Susan's caring personality was also demonstrated through her volunteerism. In addition to the core work of the BFUWI, she gave of her time on Saturday mornings at the Day Spring Learning Centre where she taught English and French to Afro-Caribbean students.
The life, character and public service of the late Ms Susan L. Belgrave is acknowledged and celebrated by her UWI family. The UWI has lost a committed Pelican and supporter who will be greatly missed and extends deepest condolences to her family, friends and colleagues regionally and internationally.