'Cricket without a cause: the fall and rise of the mighty West Indies test cricketers
Hurricane Fundraiser and Book launch by Sir Hilary Beckles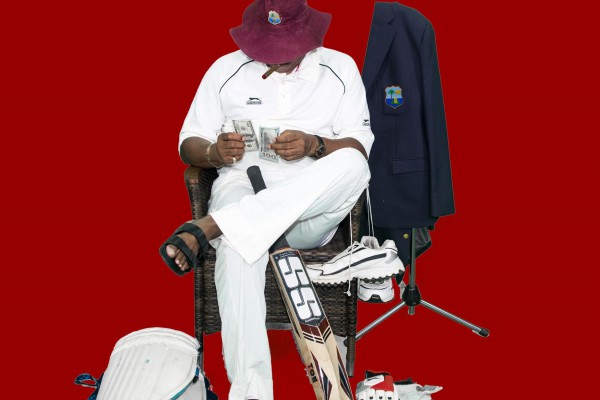 The record of  West Indies international cricket is extraordinary. At one time they dominated all three formats of international cricket and seemed invincible.
Then it all fell apart and the collapse of such a great cricketing nation has been considered a mystery in the annals of modern sport and popular performance culture.
BFUWI and the Ramphal Institute are pleased to announce the launch of 'Cricket without a Cause: the fall and rise of the mighty West Indies test cricketers' by Sir Hilary Beckles, Vice Chancellor of the University of the West Indies who is himself a cricketer and former Director of the West Indies Cricket Board.  He is the founder and director of the Centre for Cricket Research at the UWI. In this work he analyses the sources of this dramatic fall from grace and argues that the process of re-building has begun.
The event is kindly sponsored by Jamaica National Bank.
Sir Hilary will speak about his book and take questions from the audience. The book launch will be followed by a reception.
This event is free but you can also make a donation and support a UWI hardship fund for students from islands which have been ravaged by Hurricanes Irma and Maria  as well as school children and families on the ground whose homes, schools and lives have been destroyed. We will focus particularly on Barbuda, Dominica and the Leeward islands which have suffered complete devastation.  Sir Hilary will also donate royalties from any books sold at this event to the fund and Eurospan International Distributor for Ian Randle publisher will donate 20% of sales made on the night to the relief effort.
Members of the press
Sir Hilary Beckles will hold a press conference at 10 am on 28 September - 1st Floor of the Virginia Woolf Building, King's College, 22 Kingsway, London WC2B 6LE.  Please contact admin@thebfuwi.org to register if you wish to attend.
https://www.eventbrite.co.uk/e/sir-hilary-beckles-cricket-without-a-caus...