BFUWI Trustee Rawle Parris is running a half marathon
Fundraising for STEM coaching club and UWI students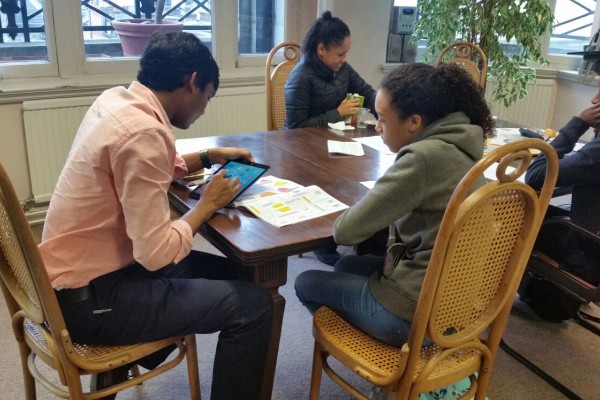 BFUWI trustee, Rawle Parris, is running the Harrow Half Marathon on 17th September to raise funds ..........the Caribbean STEM Coaching Club (CSCC) has been running for two years. We aim to help children get through their GCSE exams, particularly in Maths and Physics, by offering tutorial guidance on the curriculum content, study tips and good organisational skills. Crucially, we recognise parenting as a pivotal component and we run parallel parent sessions which help discover the most powerful ways of supporting their children for long term success.
We at the CSCC are proud of the social Impact that this programme is having, and we have plans to continue and grow this programme to touch more lives.
This fund raising campaign will support the 2017/18 cohort of the Caribbean STEM Coaching Club (50%) and the providing textbooks/bursaries for low income University of West Indies students (50%).
CSCC is a joint venture between three community organisations;
(i) Future Think
(ii) Caribbean Diaspora for Science Technology and Innovation
(iii) BFUWI
We are also grateful for support from Harrow School and the Barbados High Commission.
Donations can be made via https://www.justgiving.com/crowdfunding/bfuwi